Today I'm rounding up 11 of my best Memorial Day Recipes! Any and all of these recipes would be perfect for your next summertime picnic or potluck. 
Let me know which one(s) you'll be making this month!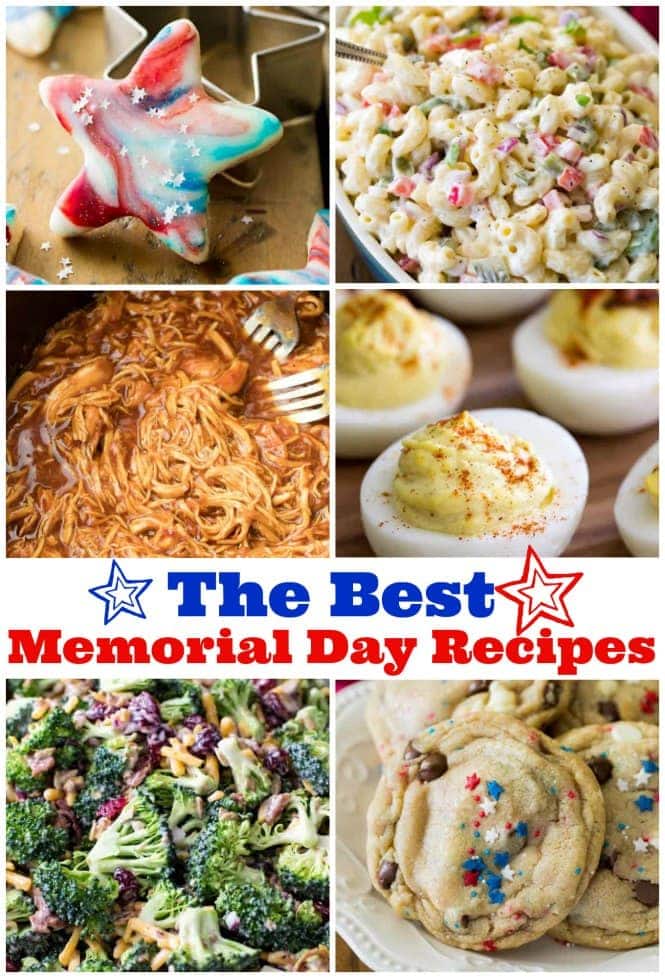 These recipes were selected with Memorial Day in mind, but they'd really be great for any party you're attending this summer!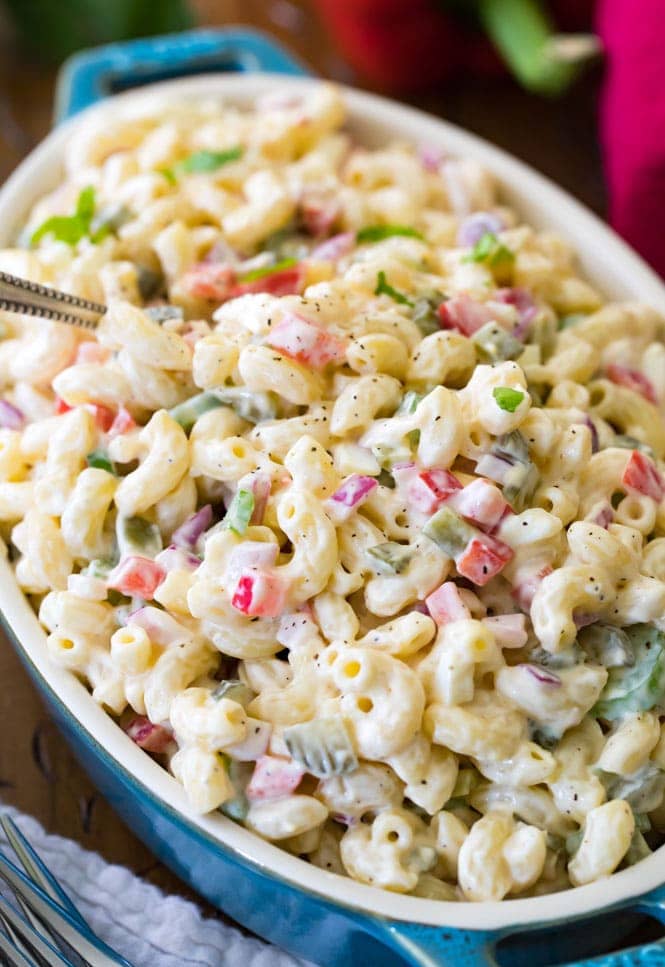 A classic picnic choice, this recipe has been tested and perfected. Everyone who has tried my macaroni salad has asked for a copy of the recipe!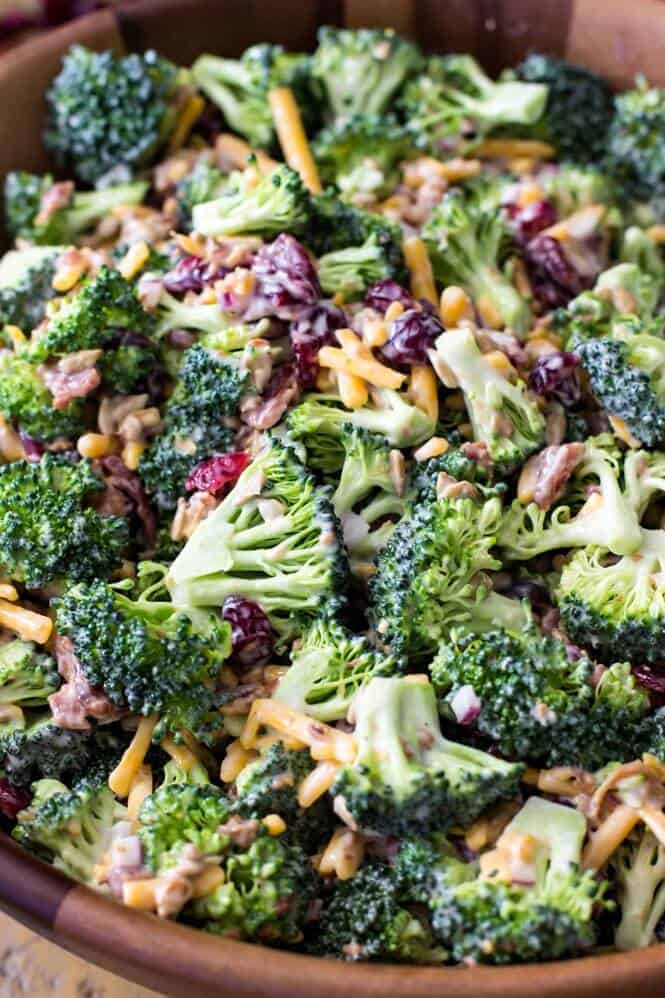 Just remember, just because it's green doesn't mean it's health food 😉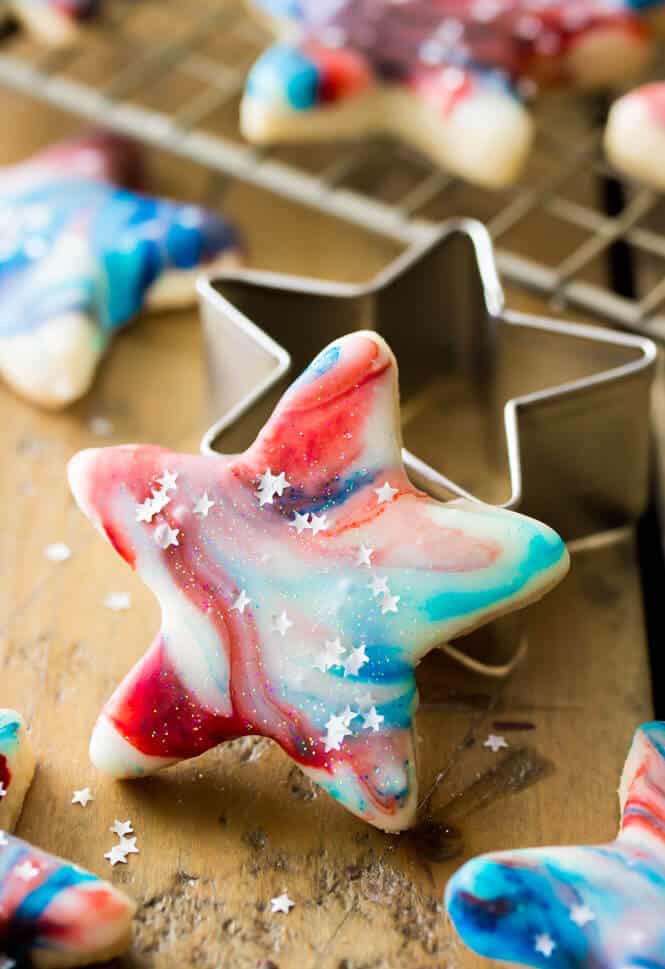 Most of the items on this list are cold salads that are perfect and simple for throwing together before you step out the door. But, what would a party be without dessert!? These Star Spangled Cookies are easier to make than you probably think (and how cute are they!?).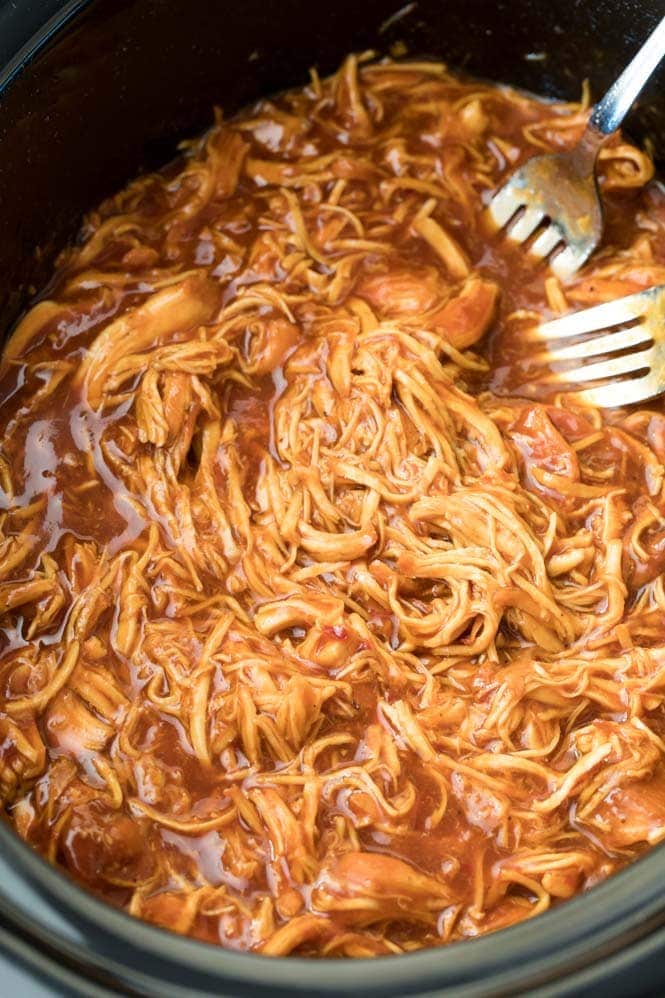 This recipe is so easy I was almost too embarrassed to share it 😳 Everything is just thrown together in the crockpot!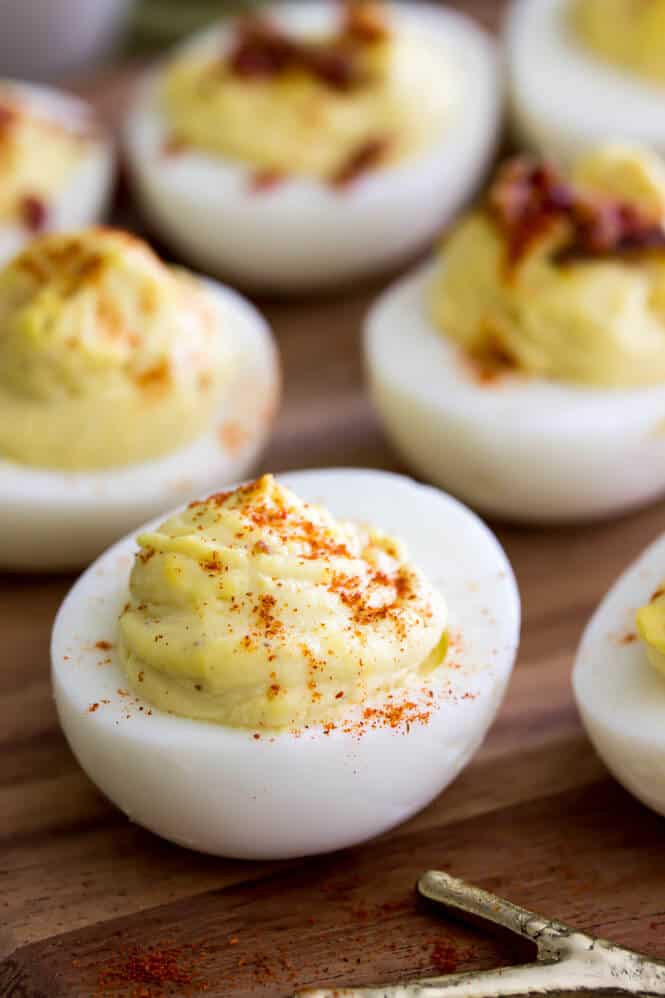 These aren't just any deviled eggs! These are my "Million Dollar" Deviled Eggs, made with a critical, subtle, secret ingredient!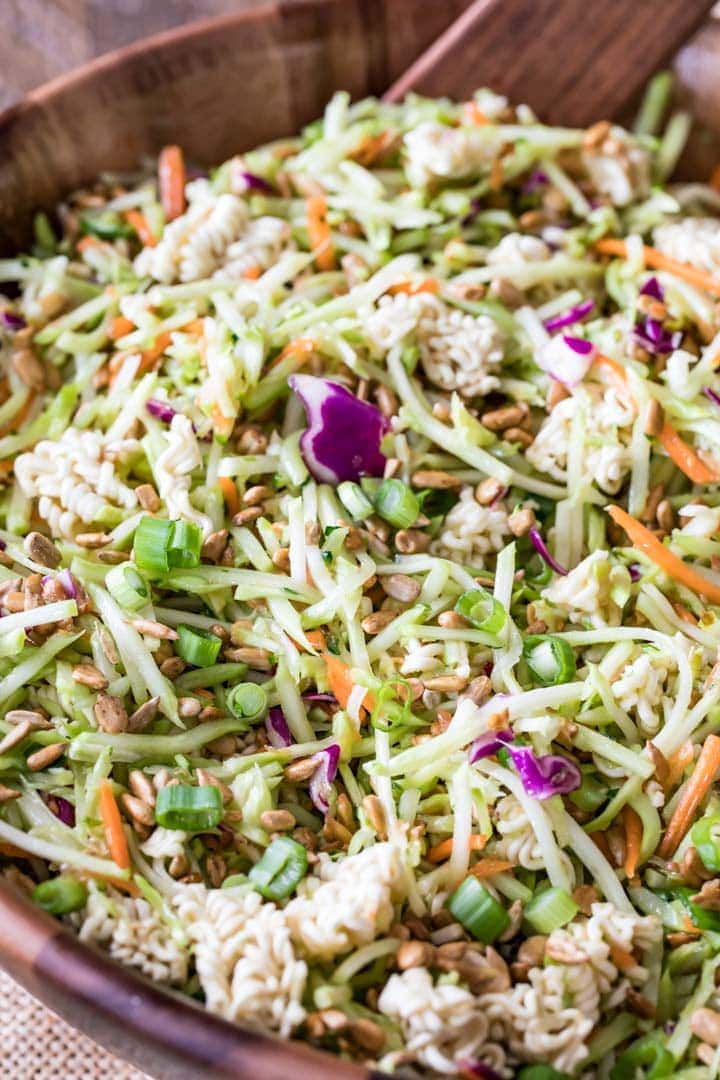 Unusual but addictive, this simple, crunchy salad is loaded with texture and flavor.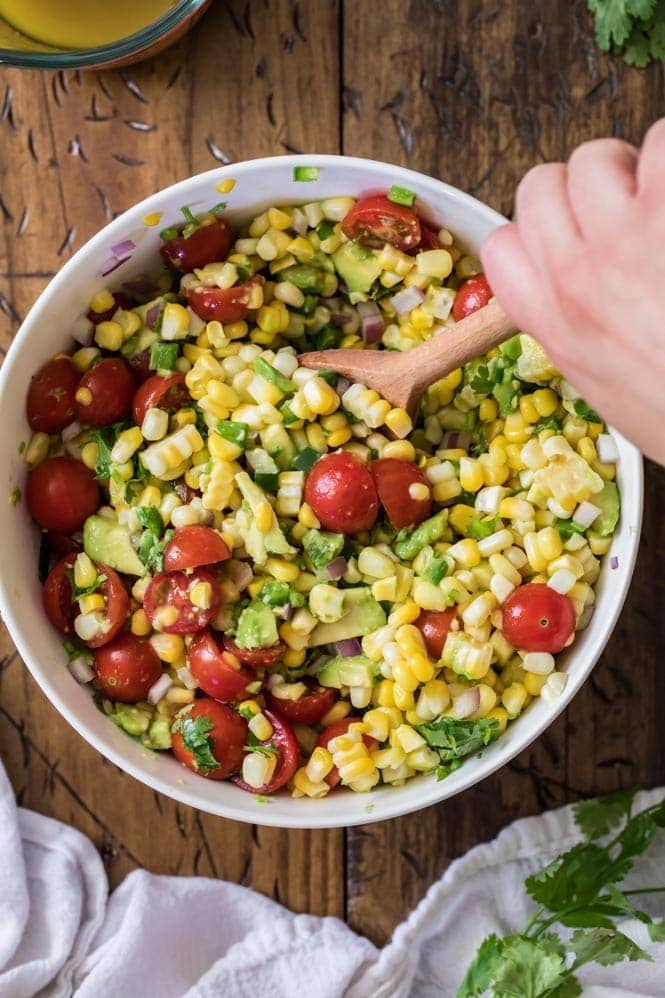 This recipe was made for potlucks. It's a close cousin to my Texas caviar (another great potluck option!).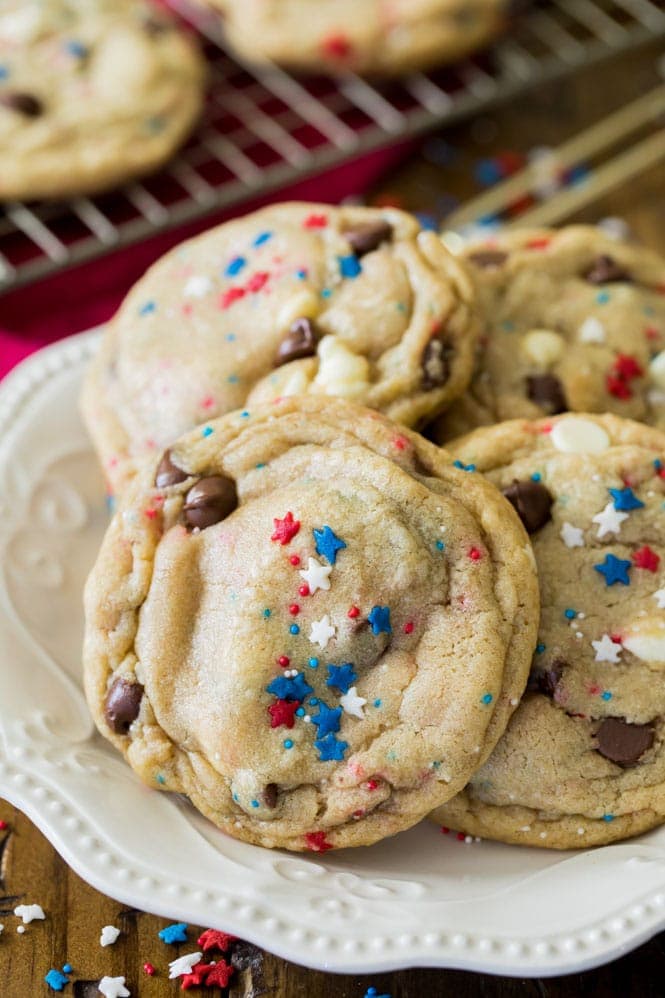 These are a little simpler than my Star Spangled Cookies above, but still patriotic and pretty enough to get the point across 😉🇺🇸
Great now if you can get your hands on some juicy ripe tomatoes. Even better in the summertime when you can pick them fresh from your own garden.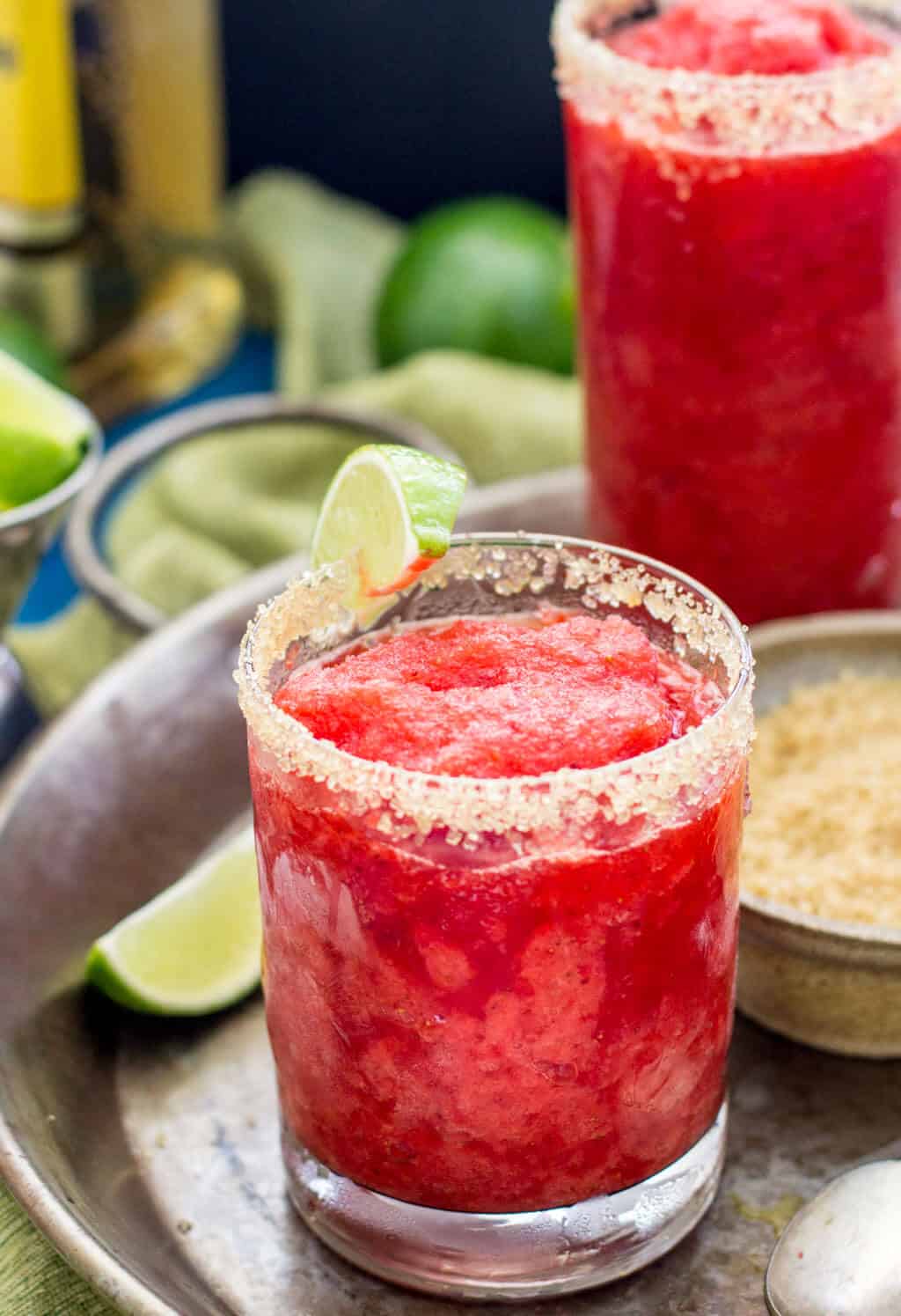 Bound to be the most refreshing and most highly sought-after drink at the party.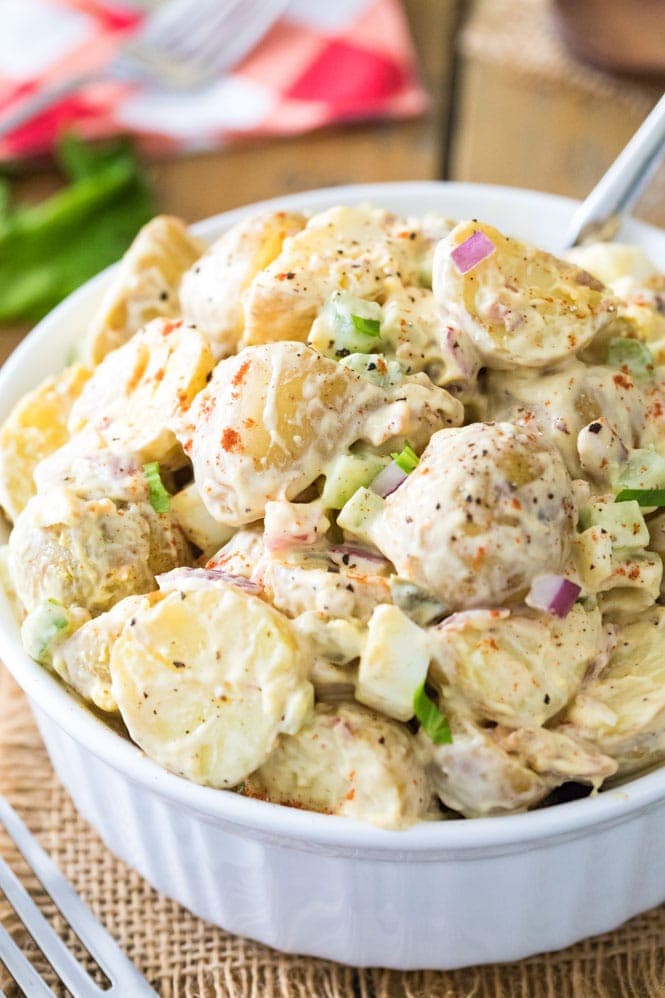 Last but not least, my favorite potato salad. This is probably my newest recipe on the list, and I'm so glad to have heard back already that so many of you have made and enjoyed this one!
So, what are you making for Memorial day weekend?
PS. Remember, at the end of the day, the real significance of this day isn't the food, it's about honoring the sacrifices that have been made by our military 🇺🇸