Hi, I'm Sam, and I'm so happy to have you here! I'm dedicated to researching, developing, and perfecting sweet, simple, and from-scratch recipes to share with you! Thanks for stopping by Sugar Spun Run, my sweet little corner of the internet.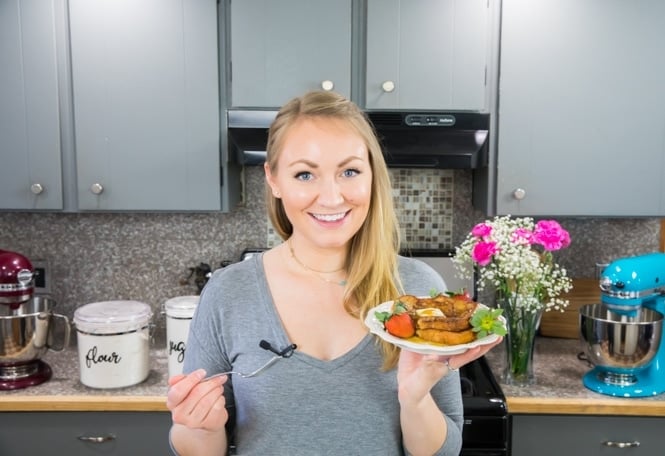 I've always been a baker. When I was too young and too short to see over the countertops, my mom would pull up a kitchen chair so I could help her while she baked. While her cakes often came from of a box-mix (her from-scratch ones were always too dense, something I've since remedied with my cake recipes), everything else was always from scratch, and early on she impressed upon me that the best desserts were always made from scratch.
As I got older (and taller), I was eager to begin exploring the sugary chemistry of baking on my own. In middle school, I spent my mornings before school making cinnamon muffins and buttermilk pancakes. My high school partying amounted to convincing my friends to help me bake and ice a cake at 2AM. In college, I de-stressed and procrastinated by perfecting a recipe for scones.
After years of scribbling my recipes on scrap paper, this website was born in 2012 as a way for me to share my carefully crafted, perfected recipes with you. Sugar Spun Run is a food blog dedicated to sharing sweet, simple, and from-scratch recipes. Here you'll find classic dessert recipes like my perfect vanilla cake, sugar cookies, and the best cheesecake in the world.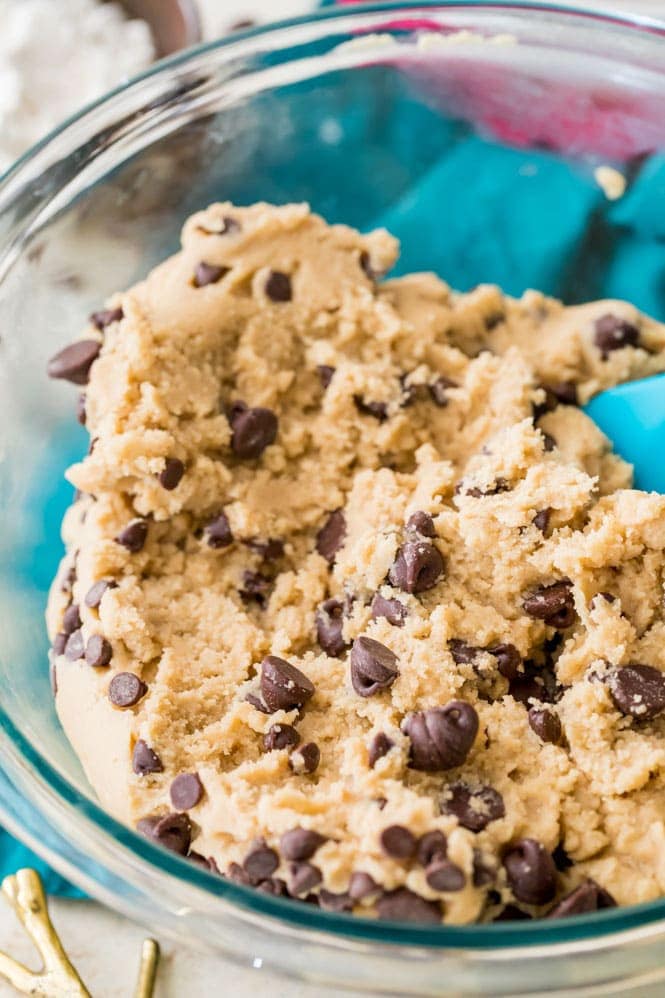 My main focus here is desserts and baking, but I also share plenty of savory comfort foods like my chicken pasta, my million dollar deviled eggs, and kitchen staples like my foolproof pizza dough.
Why Trust My Recipes
I have over 20 years of experience baking. I have a background in research (and worked as a researcher for almost a decade) and carried my love of scientific studies into the kitchen. I research thoroughly, test and tweak the ingredients, techniques, and methods to perfection, and my life's passion is to share simply the best recipes with you.
My recipes are carefully tested multiple times and undergo blind taste-tests from numerous people before they're shared here. I will not share a recipe unless I truly feel that it is the best version out there (which is why, despite many requests, I do not yet have a pumpkin roll recipe, I just haven't been able to beat Libby's!).
Despite all the research I put into developing recipes, I don't believe you need to be a scientist to be successful in the kitchen! My recipes are meant to be approachable and are specifically designed for YOU to have success.

(my carefully perfected copycat Lofthouse cookies, pictured above)
I include as much detail and as many tips in each of my recipes as possible and for the past few years have been creating detailed video tutorials for all recipes show you exactly how I make these recipes in my own kitchen.
When you try one of my recipes, it should turn out looking just like the picture, and I provide lots of tips, background, and visuals to help you along the way.
I hope my recipe results speak for themselves. My recipes overwhelmingly garner hundreds of five star reviews, win blue ribbons in state fairs, are used in bakeries and restaurants across the United States, and my "Best Chili Recipe" has won over 100 chili cook-offs and counting.
As Seen On…
Sugar Spun Run and my trusted recipes have been featured on many well-known websites including People, TLC, Woman's Day, Good Housekeeping, and The Huffington Post, just to name a few.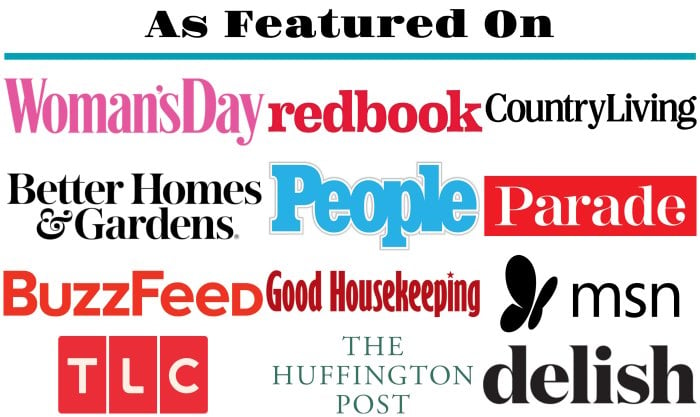 A Bit About Me
I'm named after "Samantha" from Bewitched. My dad tried to name my younger sister "Tabitha" (also from Bewitched) but my mom drew the line there.
Speaking of younger sisters, I have 4. And a younger brother.
I was homeschooled until college. I graduated college with a Bachelor's degree in Psychology and a minor in Philosophy (just because it was so much fun I ended up with enough credits to qualify as a minor).
Before I was a full-time baker/blogger/photographer/recipe researcher here, I coordinated head and neck cancer research at a local hospital, and before that I did behavioral pharmacology research at Johns Hopkins where I worked on incredible groundbreaking research in the psychedelic department.
I've been published as an author on a few scholarly manuscripts, but my real writing goal is to someday write a cookbook (and I know many of you have asked me for one… one day!).
I met my husband, Zach, when we were 16. I had a huge crush on him then, but it took me two years to get up the nerve to finally tell him.
We have two wonderful little boys: Luke and Rhett, two big dogs (Breha & Colt), and a cat named Saucy who was supposed to be a rescued feral barn cat, but is now a spoiled indoor princess 🙄 and a handful of chickens. They all make regular appearances on my Instagram stories.
I adore all sweets, but my "worst" chocolate chip cookies are my favorite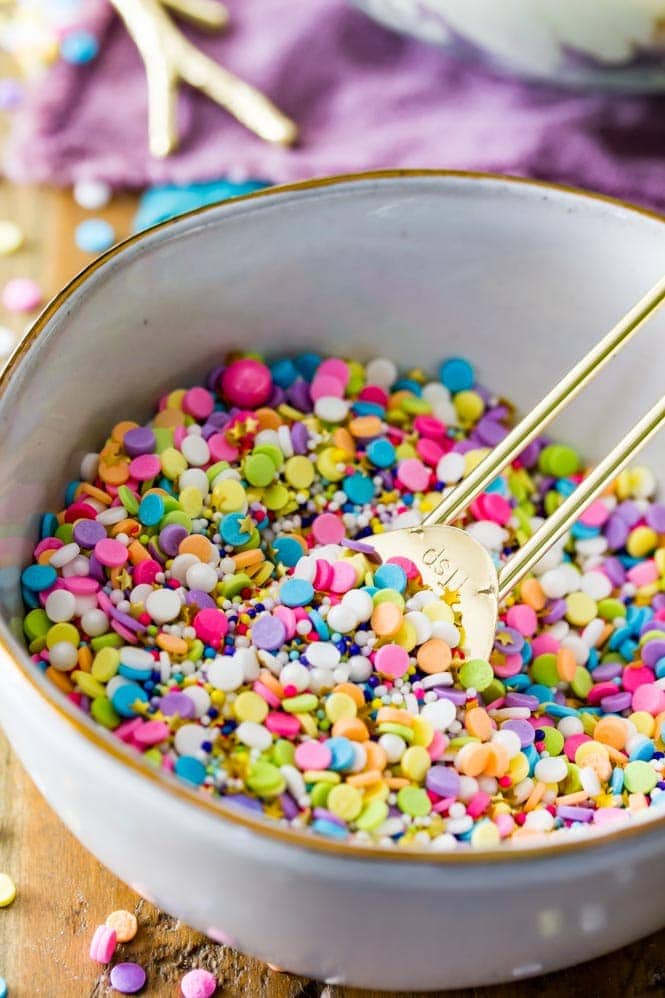 Frequently Asked Questions
Can I order baked goods from you?
No. Unfortunately I do not sell baked goods, I only share the recipes for them on the internet.
Can I make your recipes gluten-free?
I am not an experienced gluten-free baker, but my team and I are working on testing many of my recipes with cup4cup gluten free flour. As we do this, I am adding notes to the bottom of the recipe so you will know how to make the substitute at home.
Can we work together?
I love working with brands that I love and trust! In the past I've worked with brands including Oreo, Le Creuset, Domino Sugar, and Nielsen Massey, to name just a few!
If you'd like to discuss working together, e-mail me at Sam@SugarSpunRun.com or visit my Work with Me Page!
Other Ways to Connect with Me
If you haven't already, please sign up for my email list to be the first notified whenever I publish a new recipe!
Follow me over on my YouTube channel where I share new videos twice a week.
You can also find me on Instagram , Facebook , or Pinterest, or on my Facebook "Baker's Club", where you can ask questions and share their photos. If you just follow one, make it my Facebook group. So many supportive bakers there and I occasionally run contests and giveaways here as well!